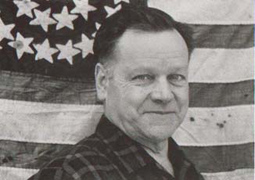 Won't you join with like-minded individuals from across the country who are organizing to help support, preserve, and to promote the Eric Sloane Museum of Kent, Connecticut? We are firm in our belief that Eric Sloane is a national treasure and the museum he founded is an important destination for anyone interested in early American life and culture. Support for the Friends of the Eric Sloane Museum can come in many formats:
1. Membership in the Friends organization.
2. Financial support to fund specific projects. The Friends of the Eric Sloane Museum works in concert with the staff at the Eric Sloane Museum to identify projects that need attention. Some projects are very modest in scope (as little as $75.00), while others require greater financial commitment.
3. Volunteer for events and programs held on the grounds of the Eric Sloane Museum.
4. Volunteer your professional expertise.
5. Volunteer to join the board of the Friends of the Eric Sloane Museum. We are a friendly, inclusive group dedicated to the preservation and promotion of the legacy of Eric Sloane. We meet approximately 6 times per year at the Kent Town Hall in Kent, Connecticut.
For these and other support opportunities, please email Jim Mauch at ail@weatherhillfarm.com. Thank you.