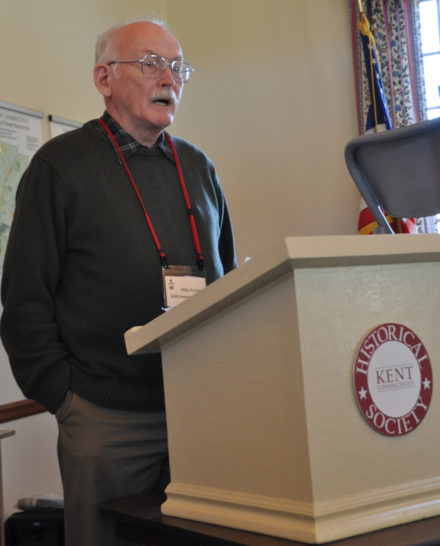 board member
Michael Everett brings with him a host of professional experiences, most notably:  
 *Restoration Architect, NPS '59-61
*MLA, Harvard 1968
*Instructor of architecture courses 1961- 2001 primarily (30 years) at RISD where was Head of Landscape Architecture (in the 70's) and
Dean of Architecture and Design 1995-2000. *Founder/Head, Regional LAND Program –
(planning assitance to small towns and agencies – including NW section of CT), 1970-89.
Co-founder of Conservation Law Foundation of RI, (70,s)  
*Main author of  A Preservation & Conservation Study of NWCT Regional Planning Area, 1975 & Town Character Study of Kent, CT, 1990, up-dated 2012.  
*Member of Planning and Zoning Comm., Kent, 2011-13
*President of the Kent Historical Society
*Retired Emeritus Professor of Architecture and Landscape Architecture
*Artist.