Created by Eric Sloane biographer Wil Mauch in 2010, the Friends of the Eric Sloane Museum has grown to become an important partner with the museum to enhance the experience of visitors. It is the mission of the Friends of the Eric Sloane Museum to assist in the preservation and interpretation of the Eric Sloane Museum and its collection, to encourage and promote visitation, and to enhance public appreciation of the legacy of artist and author Eric Sloane.
The Board of Directors of the Friends of the Eric Sloane Museum works in concert with the State of Connecticut's Department of Economic and Community Development and the staff of the Eric Sloane Museum. The Friends of the Eric Sloane Museum is a 501(c)3 non-profit organization and our directors receive no compensation. We are a welcoming and inclusive group, and encourage you to join us in preserving and promoting this unique museum.
The Friends of the Eric Sloane Museum created a traditional, dry-laid New England stone wall gathering area and fire pit to welcome school groups and tours.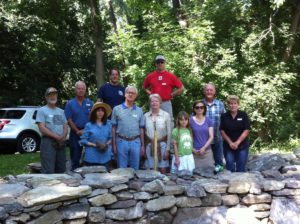 Our current project involves the construction of a multi-purpose classroom for the Eric Sloane Museum. You can help to support this important project of re-opening the most iconic exhibit of the museum by becoming a member today.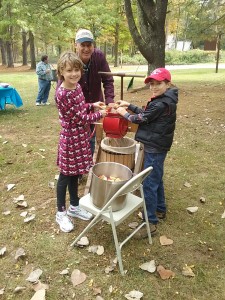 The Eric Sloane Museum was created through a partnership between the Stanley Tool Works, the State of Connecticut, and author and artist Eric Sloane (1905-1985). The museum was completed in 1969 and houses Eric's extensive collection of early American hand tools and a re-creation of his studio. The museum also has on display a collection of original works of art by Sloane, including examples of his oil paintings and pen and ink drawings. A great introduction to Eric Sloane can be seen in the following video:
Adjacent to the museum is a re-creation of Noah Blake's cabin, built to provide visitors with the experience of exploring the world of Noah Blake as Sloane envisioned it in his classic book Diary of An Early American Boy. In 2018, the Friends of the Eric Sloane Museum began rebuilding the cabin, which had been closed to visitors for more than a decade. In addition to the Noah Blake cabin, Wil Mauch rebuilt the Noah Blake outhouse – and made it an 'Eric Sloane Little Free Library'. The campus also includes the remains of the nearly 200-year-old Kent Iron Furnace, as well as a walking trail tour of the iron making industry.