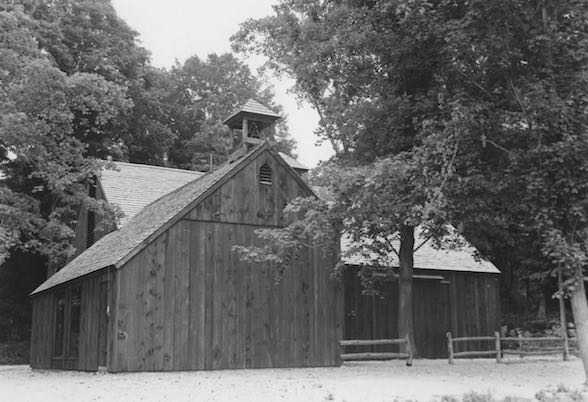 A view of the Eric Sloane Museum 28 May, 1969. Arthur Hamm, Contractor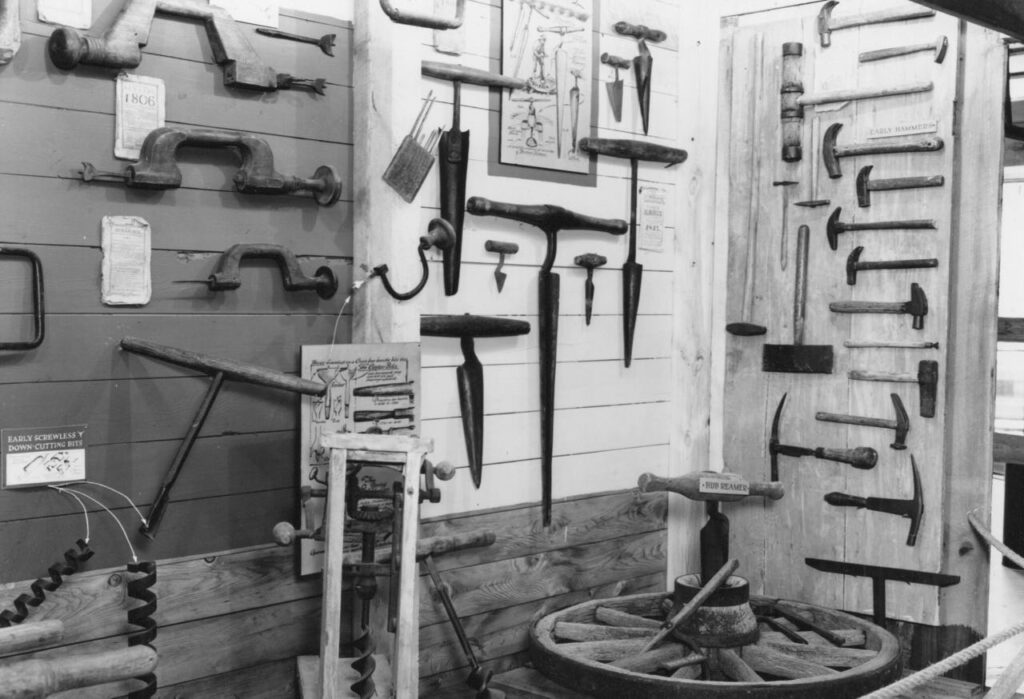 Interior of Eric Sloane Museum as it appeared in 1969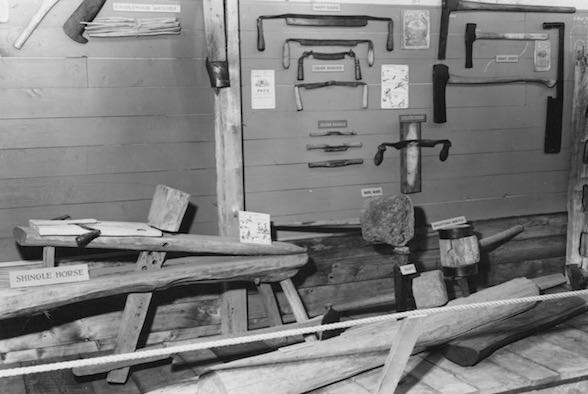 Interior of Eric Sloane Museum as it appeared in 1969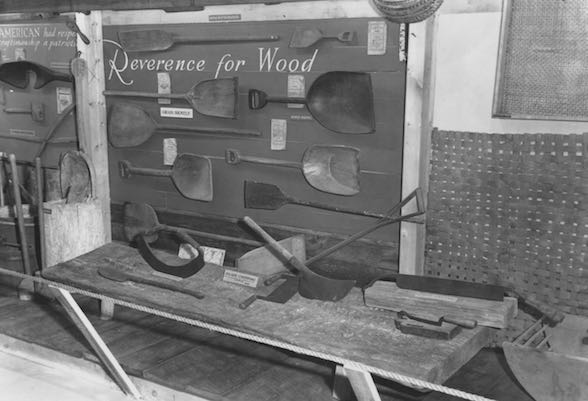 "For half a century, visitors national and international alike have traveled to Kent, Connecticut, to obtain perspective on one of America's most enduring artists. Since opening on 30 May 1969, the Eric Sloane Museum has presented the artist's collection of early American tools and original works of art, and serves as a source of education, inspiration, and as a touchstone for tens of thousands of visitors. It is, for so many reasons, a remarkable achievement and testament to a man aptly described as "in constant motion". How did this delightful museum, the exhibits envisioned and crafted by the artist himself, come to pass? It began with a town dump and an art show – and became a national treasure."
-From Symbols of American Spirit: 50 Years of the Eric Sloane Museum
The Eric Sloane Museum is located in the northwest corner of Connecticut, just north of the town of Kent at 31 Kent-Cornwall Road (Rte. 7). The grounds include the museum, a recreation of the Noah Blake cabin featured in Eric Sloane's popular Diary of An Early American Boy, as well as the remains of the Kent Iron Furnace. A charming gift shop includes long out of print books by Sloane, as well as some of his prints.
The Eric Sloane Museum was created through a unique partnership between the Stanley Tool Works of New Britain, Connecticut, the state of Connecticut, and Eric Sloane. The Museum contains Eric Sloane's collection of early American tools as well as examples of his pen and ink illustrations and original works in oils. A wonderful aspect of the museum is that Eric Sloane himself designed and built nearly every installation, creating an authentic environment as important to experience and preserve as the collection itself.
The Friends of the Eric Sloane Museum provides a variety of programs, projects, and services to enhance the visitor experience and to preserve and promote the legacy of Eric Sloane and the museum he founded. We would be honored to have you join with us to carry out this mission.
If you would like to learn more about the history of the Eric Sloane Museum as well as the collection of Eric Sloane paintings housed within, we offer the brand new book Symbols of American Spirit: 50 Years of the Eric Sloane Museum.  Symbols of American Spirit is presented in two parts.  Using numerous photographs in illustrations, author Wil Mauch explores the earliest history of the Eric Sloane Museum in part one.  In part two, Wil presents the entire art collection through more than two-dozen full color gallery photographs.  Wil's informal and engaging writing style – supplemented with anecdotes and little known facts about how Sloane approached painting – feels more like a private tour of the collection than a formal treatment of the artwork.  The result is at times a playful, at times a profound – but always a fascinating – look at the man, his museum, and his art.  Proceeds benefit The Friends of the Eric Sloane Museum.