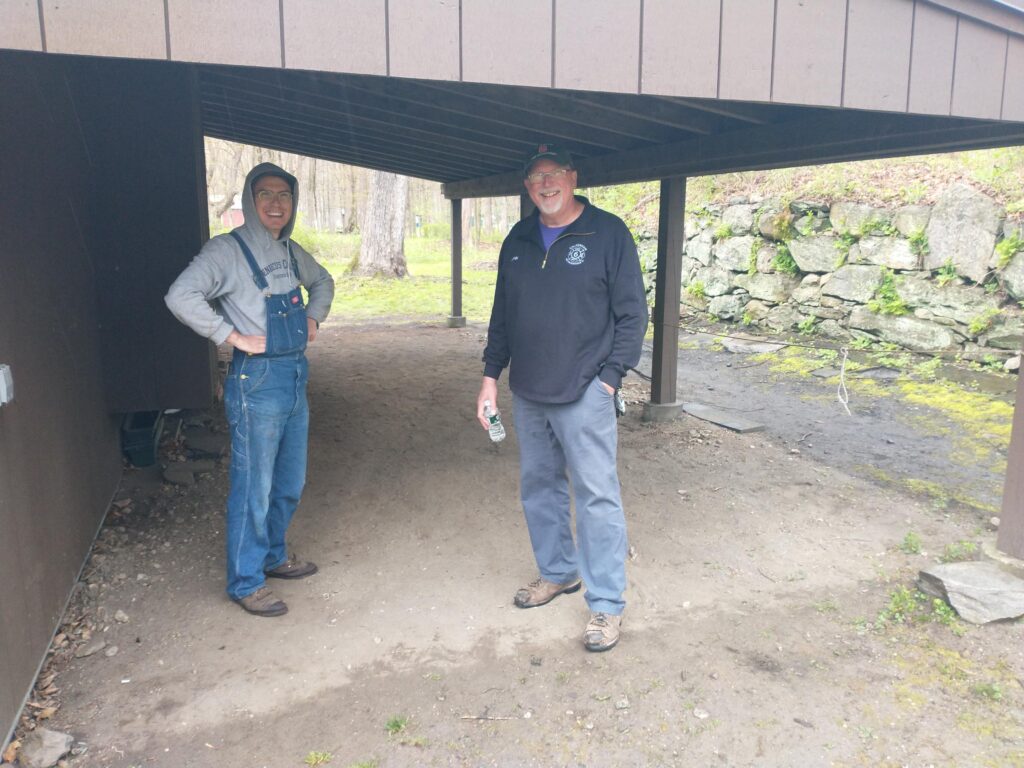 Two of the nicest gentlemen you would care to meet. On the left is Andrew Rowand, who has done an incredible amount of work as the Site Manager for the museum. Andrew is incredibly hard working, has fantastic ideas, and is very knowledgeable about Eric Sloane, the museum, and many, many historic crafts and trades. He has been a great partner!
On the right is John Pennings, my successor in every meaning of the word. John is a natural leader, and is very skilled and knowledgeable in more things than I can even remember. Thank you, John, for serving as our board president.
We're surveying the lean-to shed and listening to Andrew's needs for an enclosed space dedicated to education…it looks as if this will be the next major project that the Friends of the Eric Sloane Museum will undertake in support of our mission to assist the museum. We will keep you posted!